Science & Chemistry Educational Entertainment for Kids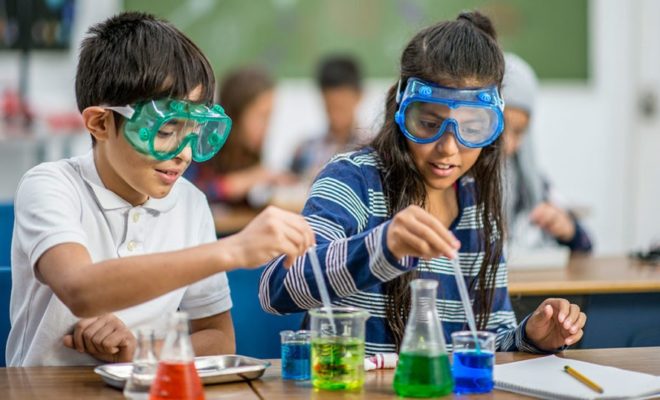 Raising kids is fun, but it can be challenging as well. The joy of watching your kids grow is coupled with the urge to pass on value and knowledge that will help them to grow into responsible and successful adults. While molding your kids' behavior might not be that demanding, teaching them certain subjects to supplement what they learn in school can be quite tricky. The concentration span might not be that high, not to mention that the confines of your house might not be the ultimate environment to teach your kids certain subjects such as science. With more innovative approaches such as shows, you can conveniently achieve more with less time.
While enjoying science and chemistry shows makes them more memorable, you could be wondering how you can manage it. The good news is that you don't have to stress over it, as you can access tailored services to help your kids learn science in a fun way. Among the top benefits of choosing professionally tailored science and chemistry shows over DIYs include;
The safety
Are you concerned about exposing your kids to dangers such as experiments gone awry or harmful chemicals? You are on the right track, and with a lot of valuables to consider, it can go wrong quite fast. From your home not being an ideal science show environment to not having effective skills to pull off a fun and engaging chemistry show, there is a lot that can affect your efforts. With professional services, you get a chance to leverage their experience and expertise while enjoying state-of-the-art facilities that deliver a safe, engaging, and memorable show to teach your kids valuable skills.
Cost-effective
Buying those chemicals, apparatus, guides to help you manage a science show, among other considerations to ensure you create a memorable experience, can be quite costly. As you strive to ensure that the shows are effective, you could also be cautious, as you don't want anybody getting hurt, further adding extra costs as you invest in safety measures. With professional services, such concerns are taken off your shoulders, and all you incur is a one-time fee reasonably priced to help you in your quest to offer practical science skills to your kids.
Time-saving
Do you have enough time to plan and execute a memorable science show for your kids? Well, time is a limited resource we all struggle to manage, and the last thing you should be doing is struggling with a concern you can hardly manage while you have better options. As it is their primary task, leveraging services from professional providers helps you to save valuable time that can be utilized to engage with your family in other matters. With their expertise and facilities, moreover, you won't struggle to develop a show best suited for your kids as they grow.
Professional services hold more advantages over DIYs. Before you can realize such benefits and be on your way to facilitating enjoyable science and chemistry shows for your kids, nonetheless, you need to ensure that you enlist a reliable and reputable service.