How to become a better writer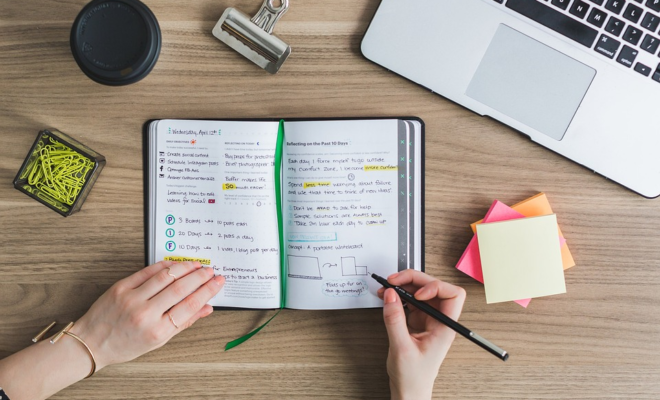 At some point in your life, you must have thought of becoming a successful writer. You must have read the novels written by Chetan bhagat or the poetries of Javed Akhtar and get mesmerized by their writings. You must have thought that it is okay I am not that creative but at least I must write some academic writing to help others. No doubt you cannot calm the burning soul of the lover by writing poetry but at least you can help academic readers by providing some good information. Sounds interesting right? Let's begin by discussing some important points which will help you in becoming a good writer.
Be a Reader
Remember we were taught in our school that before you speak, first listen, and before you write, first read. This philosophy may not have interested you in your childhood but it will definitely help you in writing a good academic paper. Supposedly you want to write something about the "Covid-19 Pandemic" hence you must be well researched to provide some logical information to the reader. If you have not read articles, journals, or news related to it, then your article might be incomplete or lacks information.
Related Service :
Logical Development of Ideas
Your writing must have a logical development of Ideas. Now you must be thinking what you mean by that. Supposedly you are writing about the "Indian Freedom Struggle Movement" so you will not start describing the movement of Satyagrah or non-violence but will begin with describing how DadabhaiNaoroji formed East India Association in 1867 to revolt again British Government. You will begin with the journey of any topic from its original genesis and then add how it has transformed today. Logically proceeding to any topic gives the reader a vision and helps him to understand things clearly.
Significance of your writing
You must choose that topic that has relevance in the present or is of some importance to the readers. Supposedly you have chosen a topic that does not carry any present context then the reader might not be interested in your work. But that doesn't mean you should not write about topics that are history now. What you can do is to bring a connection between the past and the present. For example, you want to write about "Article 370 in Kashmir". Now you know it has been abrogated in 2019 but still, you want to explore. Hence what you can do is to trace its history, origin, and then conclude with its effect on the present generation. Note your writing must contain both positive and negative points. It should not revolve around one parameter as then you will not be able to present neutral views in your writing. Academic papers that present biased views do not attract readers.
Writing Technique
Writing technique is how you are forming your sentences. Most of the time the writers think that using complex sentences, difficult vocabulary (words), and big words will impress the reader. But it does not happen every time. You must have an idea of your audience. Most of the time the academic writing is beneficial for students hence they are not accustomed to complex sentences. Your language should be according to the students so that they can understand every part of your writing easily. You must have read the tweets of a famous politician and writer Shashi Tharoor. You cannot deny the fact that to understand his tweets you need to have a dictionary by your side. Remember the famous word which went viral on Twitter and Instagram "hippopotomonstrosesquipedaliophobia" (the fear of long words). So if you got frustrated by opening the dictionary so the readers.
Clarity
Your ideas, thoughts presented in the piece of writing should be clear. You should not mix your own opinions with the universal facts that are already present. This will lead to distrust among readers. You can include quotes of legends that will build a resemblance between your writing and the reader. If you want you can also use a conversational tone to grasp the attention of the reader. For example, if you want to write on "Should Plastic be banned?" then your thesis statement should present a clear thought on why it should be banned. Like you want to say "We should ban plastic because it is causing pollution and destroying our nature". This will give clarity to the reader about your opinion.
We hope these tips will help you in becoming a successful writer. Supposedly if you are facing problem at any part of writing you can contact us at "Myessayassignment". We will help you with your problem and solve your query easily.